How Vekoma Rides uses SCAURA to control and activate their sales content.
The Vekoma Rides Group is a Dutch manufacturer of roller coasters and amusement attractions for theme and amusement parks. This strongly engineering-driven company has a worldwide presence with its corporate offices in the Netherlands and strategically located offices in China, Japan and the USA. Arguably being the largest manufacturer of rollercoaster rides in the world, their organisation employs around 350 people and works with countless partners to ensure people all around the world get to enjoy the most thrilling experiences on their day out.
We spoke with Peter van Bilsen, Executive Vice President Sales & Marketing of Vekoma Rides Manufacturing who has been with the company for over 30 years. Peter shares with us his thoughts on how SCAURA has improved their sales processes.
Customer is King – how a straightforward but very effective commercial model works
'Our commercial process is straightforward in the sense that we have 6 International Business Development Managers who are the directors of a specific region', Peter begins. 'They all have a team with a back office, that supports them with marketing, PR and social media, but also with the proposals and contracts, so every manager gets all the communication delivered on a plate.'
Communication is key with Vekoma, as the sales teams actively communicate with all departments involved, from Engineering to Project Management. 'Customer is King is really our motto, we follow very strict procedures in our commercial process, we have forms and checklists where we sit down with a client to determine the exact question so we can have proposals worked out properly.'
The process can easily take a few weeks, sometimes even longer for the bigger projects. Peter: 'The board has to approve every proposal that has been worked out. Only after this approval the written proposal will be sent to the client. We will schedule a meeting to present and discuss the proposal. Going into detail, having a nice presentation, we do everything we can to guide the client to the final sale.'
Dedicated sales teams, consultants and the challenge of structured content
Having a global presence on your own can be a challenge, Vekoma has its own way of achieving success through their people, with added support. 'We have our own dedicated salespeople in Europe, Asia and in the USA. In some regions like Korea, Taiwan, Russia and Australia we work with agents – or let's say, consultants. They look in the market for us as official representatives. They are very important to us because they speak the language and know the culture', Peter continues.
Supporting these teams with the right content is important but, as you can imagine with a worldwide network, not an easy task. 'The content we use is very broad and at the same time very important. We are in a fantastic world where creativity and an immersive experience are the keywords, it is the magic to convince a client to choose for your product.'
'We are really focused on super presentations, we use videos of every rollercoaster we have designed', Peter continues. 'We use teaming, creativity and storylines to be part of our content.' Besides this, Vekoma also uses very detailed information on what the attraction is about. Peter states that the amount of information used requires a very structured approach. 'You really need a fluent presentation, you cannot swap files as the client will get confused, the content we use is developed at the highest level you can imagine.'
Using SCAURA to bring the commercial model and sales content together
'SCAURA is the impeccable part to structure all this content', Peter says. 'For 40 to 50 different products, you have a presentation, a video, a spec sheet… we use SCAURA to structure all of that. Now especially, with a lot of virtual communication, we use the app online. SCAURA is a very important tool for both our internal and external salespeople.'
Peter further elaborates on the online use of the app: 'Our technical back office has the library, so they make a design and upload it. We will get a message, we synchronize our systems and regardless of where I am at that moment I will have full up-to-date content in less than a minute. It is a very important, very easy to use platform for us.'
Control and activate content for sales teams
Positive words indeed, Peter was happy to elaborate further on this subject: 'SCAURA controls and activates content for our sales teams. Not only for presentations but also for using it as a library from where you can share content with your customer with one click of a button as soon as 5 minutes after your meeting'.
'Our salespeople love it, because it is so easy to use and user friendly. This is important, because if you have a tool that is too complicated then people will not use it', Peter states quite rightfully.
Peter obviously is a happy user of the SCAURA application, as he views SCAURA as essential as other needs when traveling. 'When I travel, I need my car – most of the time also a plane ticket, but I also need SCAURA because I can prepare my presentations in advance.' The best thing is, once filed in the app you can access the content anywhere.
'I don't have to search, whatever I need I always have it in reach. People tend to have so many files, but with SCAURA it gives you such a good overview. If I would lose my computer, I would lose everything. But with SCAURA, I always have everything regardless of where I am.'
Want to learn how SCAURA could work for you?
Whether you are also managing sales teams globally, or if you are looking for alignment in your commercial activities in general, we want to help you succeed.
Curious to learn more about the platform and how it would fit with your organisation? Schedule a demo with us today and perhaps the next success story will be yours!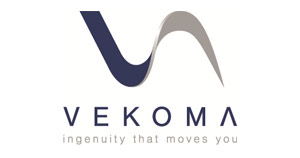 We spoke with Peter van Bilsen, Executive Vice President Sales & Marketing of Vekoma Rides Manufacturing. Peter shares with us his thoughts on how SCAURA has improved their sales processes.
Read More »
Scaura: Sales Presentations made easy.
Learn how Scaura can help improving your customer buying experience and overall sales results.