How Sunseeker International uses SCAURA to enable their worldwide dealer network
Sunseeker International (short: Sunseeker) is a British builder of luxury performance motor yachts. Founded in 1969 as Poole Power Boats, the company changed their name to Sunseeker International in 1985 in a bid to become globally recognized. They became more than that, perhaps icon being the only proper term to describe the largest UK-based luxury yacht maker. Designing, engineering and manufacturing, the whole process revolves around their headquarters in Poole, the place where it all began back in 1969.
We recently sat down with Bryan Jones, Global Marketing Manager at Sunseeker, to talk about the improvements they have made using the SCAURA platform.
Global export and an appointed dealer network
'Sunseeker is a truly aspirational brand. For many of our customers, it is the only brand they will ever buy – they are absolutely passionate about the product', tells Bryan. 'We see customers coming back year after year, but of course we are also interested in attracting new clientele so our ability to communicate clearly and consistently is paramount.'
Sunseeker only sells through their appointed dealer network consisting of 120 offices, all experienced in selling what can be a complex product. 'Sunseeker build around 150 yachts per year, which we sell and distribute through an independent and global dealer network. Many of them have been with us for many, many decades and they are incredibly diverse.'
The diversity is distinguished in terms of size, where large organizations are standing shoulder-to-shoulder with smaller firms that may only buy one or two yachts per year but collectively, deliver a global presence.
The challenge of having a global dealer network
Bryan is happy to share the main challenge that Sunseeker faces on a day-to-day basis. 'Of course, we have the issue – the challenge, of communicating with them in different parts of the world, in different time zones. This is really where SCAURA has come to the fore.'
'We have had a portal for many years, but it was very… clunky. It was very inefficient, really just a platform to upload assets. It was challenging to use, it was not engaging, frankly it passed its sell-by date', Bryan admits.
Process and implementation – fast and efficient
'Following the pitch process, we appointed SCAURA in quarter 4 of 2020. And very, very quickly – I would say within four weeks – we had a fully operational channel which we then rolled out to our dealer network', Bryan continues. On top of that, Sunseeker also created multiple channels including a secondary channel for their media contacts. This follow-up step also took them as little as 2 weeks to roll out.
Being fully operational in such a short amount of time is one thing, but these channels have to be used. According to Bryan the reaction has been phenomenal. 'The feedback we have had from our dealer network has been incredible. Out of all the things we have done recently, this is the one thing that our dealers have really woken up to', he explains. 'They have been really grateful and have truly engaged with the platform.'
SCAURA is up to the challenge
The positive early signs were there, so what exactly are the benefits that both Sunseeker and its unique network of dealers are experiencing on a day-to-day basis?
Bryan was keen to elaborate on this subject: 'working with SCAURA has fundamentally changed the way we engage with our sales channel, our dealer network worldwide. Trying to manage 120 locations worldwide is clearly not easy. Traditionally, you would send an email to Australia and it could take up to 12 hours to get a response. SCAURA has really changed that, with a 24/7 platform which is always up to date. It has reduced our workload in the department tremendously.' He continues: 'No longer are we getting emails and phone calls 24 hours a day, asking for assets and content. Dealers can really access that on their own and they are happy to do just that.'
Communicating your assets effectively is a must, especially when operating on a global level with a brand that requires a lot of visual content matched to a plethora of feature/benefits.
'We are able to offer our dealers a tool, in which they can interactively use and track their sales and marketing efforts. Gone are the days where the portal was just a place to house assets', Bryan explains. 'We are able to communicate easier with our dealers, we are able to create unique links to specific assets and share these through email marketing.'
But what about the visual aspect in combination with functionality? Portals are usually just a place to store content. Not with SCAURA, according to Bryan: 'It is very visually appealing and very much on brand. We do not have to compromise for functionality. It is easy to manage users and assets through the CMS and lastly – but not least – we benefit from the amazing support from the team at SCAURA. They are on hand to help out and we are very grateful for that.'
SCAURA, recommended or not?
'Absolutely', is the succinct yet powerful verdict of Bryan. 'Marketing has never been more challenging. Trying to manage complex assets across multiple sales points is not easy. If you are in the market for an asset management system, and you think SCAURA is going to help you and are considering it, I can only urge you to do so.'
Whether you are also managing a global dealer network, or seeking for alignment in your commercial activities in general, we want to help you succeed. Curious to learn more about the platform and how it would fit with your organization? Schedule a free demo with us today and perhaps the next success story will be yours!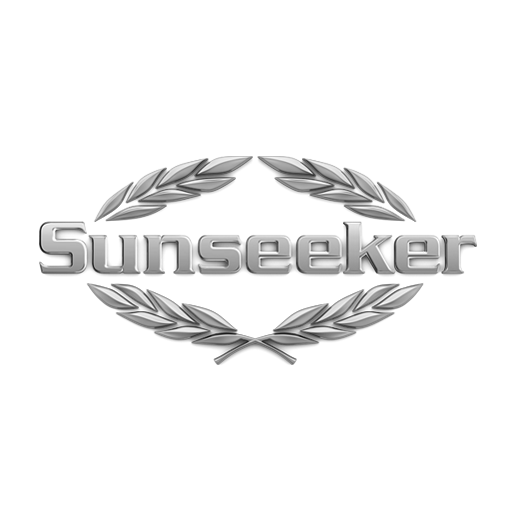 About Sunseeker International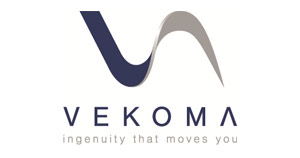 We spoke with Peter van Bilsen, Executive Vice President Sales & Marketing of Vekoma Rides Manufacturing. Peter shares with us his thoughts on how SCAURA has improved their sales processes.
Read More »
Scaura: Sales Presentations made easy.
Learn how Scaura can help improving your customer buying experience and overall sales results.